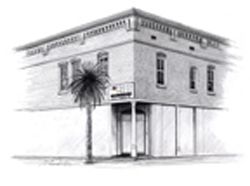 Equipment is important, no doubt about it. At Express Press we believe that the people who operate our equipment are the most important factor in the success of any job. We have and maintain the equipment to meet your needs but it's our people who make that equipment work hard for you.
Pre-Press
Complete Network of Macintosh and PC computersOur Screen thermal Computer To Plate recorder sets the standard for quality, with the speed and impeccable precision to streamline all our plate production needs.
Proofing /Wide Format
Epson Stylus Pro 9800Our latest 44-inch professional wide-format printer incorporates forward-thinking designs with a breakthrough new 8-color ink technology, resulting in a final print of uncompromising quality. Capable of handling virtually any media type, in roll or cut sheet, up to 44-inch wide, Epson once again sets the standard for professional media use.
Presses
Hamada 611 12 x 18 single color

Hamada 665 11 x 17 2 color

Heidelberg GTO 14 x 20 2 color

Heidelberg SORSZ 28 x 40 2 color

Heidelberg GTO 14 x 20 4 color
Large Volume Copies
Cannon CP650 Digital Color

Cannon IR110 Black & White Digital

Producing high quality digital print production at up to 110 pages per minute with image quality that rivals offset.